Until I saw it, I had not begun to know. A perfectly lovely shore, with sands and shells meeting the breakers of a vast blue ocean, was once more red than blue.
We first came to Ponte du Hoc. Situated between Utah Beach and Omaha Beach, it was a high point held by the Germans and taken by the US Army Rangers on D-Day.

You can see for miles in either direction from Ponte du Hoc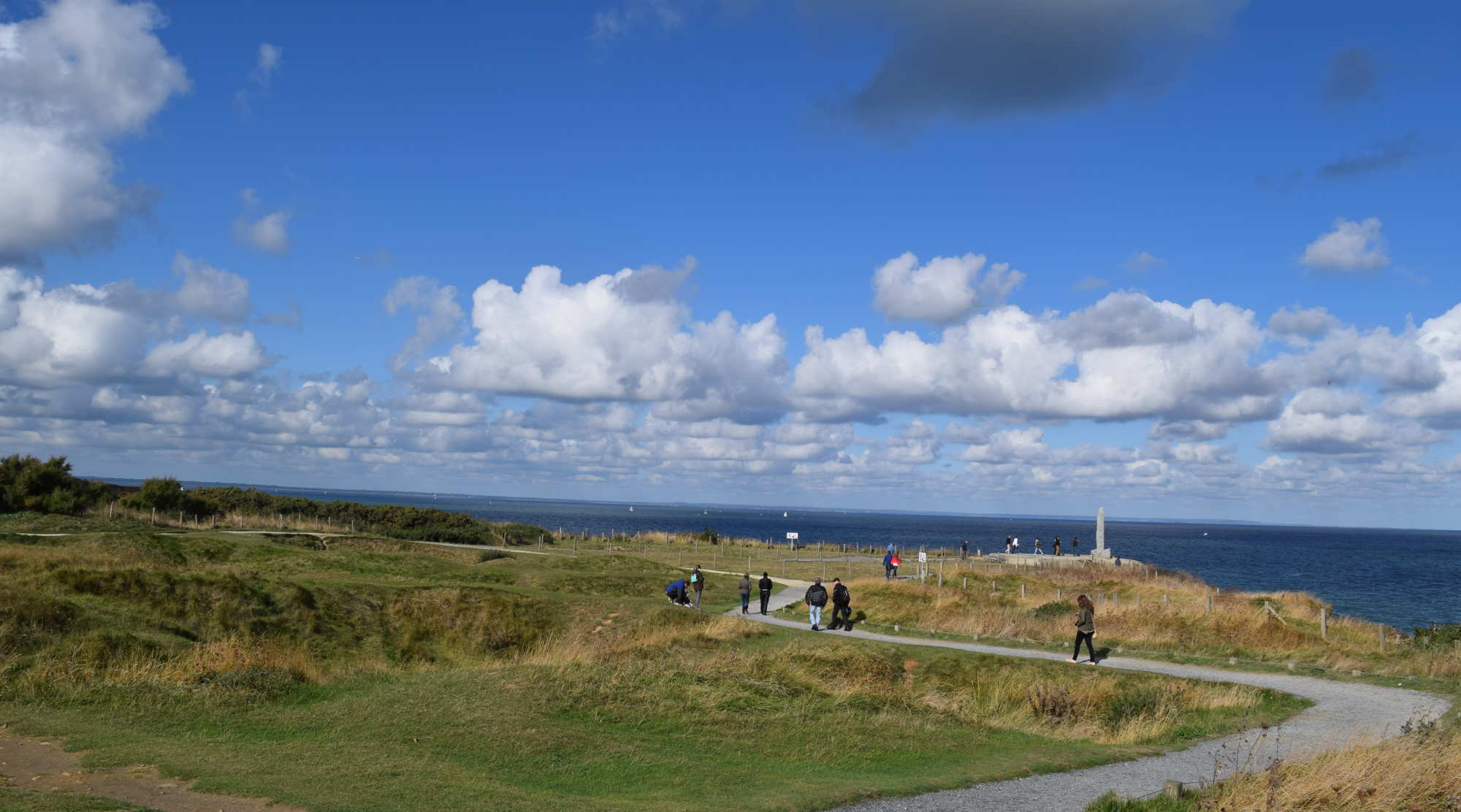 The remains of German fortications are clearly evident, and the apparent impossibility of the mission – scaling the cliffs and taking the point – is striking.
These are the boys of Pointe du Hoc. These are the men who took the cliffs. These are the champions who helped free a continent. These are the heroes who helped end a war.

– President Ronald Reagan
And then we came to the American Cemetery at Omaha Beach. Thousands and thousands of graves, white crosses in a perfect grid, stretching directly ahead and behind as far as you can see. One cannot help walking in silent reverence. And there, ever to the side, down the ridge, is Omaha Beach.
There's a graveyard in northern France where all the dead boys from D-Day are buried. The white crosses reach from one horizon to the other. I remember looking it over and thinking it was a forest of graves. But the rows were like this, dizzying, diagonal, perfectly straight, so after all it wasn't a forest but an orchard of graves. Nothing to do with nature, unless you count human nature.

— Barbara Kingsolver
Amid the ocean of graves is a small chapel, dedicated to the men who gave their lives.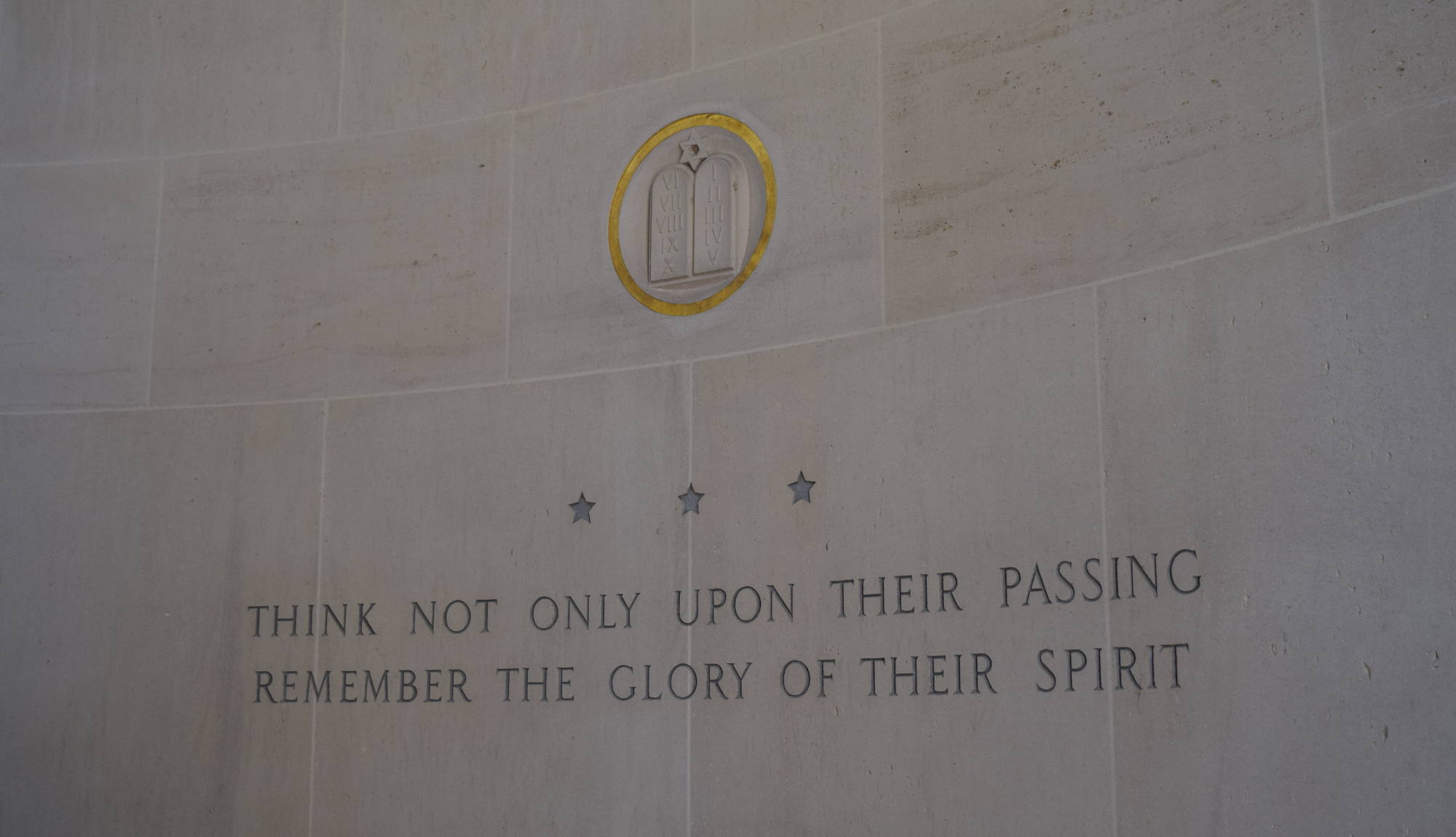 ---
Behold the awful contrast between the white crosses and the vast ocean, between the bloodshed and the beauty, between the price of freedom and the weighty joy that is ours every time we catch our breath, alive and free.